How to make Your Wedding Ring as Unique and Unparalleled as Your Love
On a perfect evening, seated in a cozy corner of your favourite restaurant with a dinner companion, a close friend of yours whom you met 8 months ago, you get a surprise phone call asking for a special rendezvous. You are now in the midst of a magical moment. The soft and sweet music wafting in the air reminds you of your favourite song played by the band.
_________________________________________________________________


_________________________________________________________________
Your dinner companion holds a jewellery box. Your heart throbs swiftly as he unfastens the box and reveals a ring. He is a bit old fashioned, moves away from the table, knees down, ships the ring over your finger and proposes marriage. You instantaneously say yes and embrace your fiancé.
In that act you extend your arm and admire your engagement ring. It is the very same ring talked about earlier. Like your love your ring is exclusively that designer engagement ring.
Designer Engagement Rings:
Designer engagement rings signify commitment and reflect the careful craftsmanship of design and quality of your engagement ring. They are not available in retail stores as they are not manufactured on a large scale.
The unique nature of a designer engagement ring depends on the customization of a particular component of the ring. It could be the band or the setting of the diamond. It is this partner or design or flair to the ring that distinguishes the ring from others and qualifies it to be the designer engagement ring.
Finding a Jeweller:
It is really a daunting task to locate an artisan to create your designer engagement ring. Concentrate on having your symbol of commitment. Let that love be expressed as unique as what you both share.
Locate your jewellery designer locally. Both of you, thus, can consult him individually and work together in designing the ring. It is also an opportunity to supervise in person the quality of the creation.
Do some research and select the jeweler Contact Better Business Bureau and find out the jewellers business practices and whether any complaints have been made and registered against him. See whether he is in a good standing with any jeweller's association.
Cost:

The cost of the designer engagement ring is greater that the ones chosen from the jeweller's showcase. The Prince may increase according to added attention. The other factors that increase the price tag are the setting, the metal chosen for the ring. The four C's of a diamond namely clarity, cut, carat and colour and the details devoted in constructing the rings.

_________________________________________________________________


_________________________________________________________________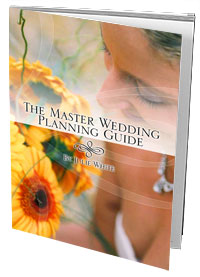 Disclaimer : All the content contained on this website related to Wedding is for general information purpose only. Please do not consider it as any type of consulting or advise.

Copyright - © 2006 - 2018 - All Rights Reserved.
| Privacy Policy | Disclosure |