How to Choose a perfect wedding ring?
When the big day has been set, there are lots of wedding preparations to be done like deciding the list of guests, looking for a caterer, shopping for the perfect wedding dress and many more. Everything put together makes a successful wedding. It's always advisable to prepare a wedding check list by the couple.


_________________________________________________________________


_________________________________________________________________


This way it would ensure proper planning. The wedding list should be prioritized as items of high priority should be listed at the top. The most important item in the list would be the wedding ring. It's not easy as it appears to choose a wedding ring. Infect it's the toughest decision to make.

It also needs too much thinking. A wedding ring is something that binds and holds the couple together throughout their life. It's not something that both the couples get tired of seeing it all through their life and gets tired by wearing it. It's a very important part of their life, so there must be utmost care and precision while choosing a wedding ring.

The cost of the wedding ring must be decided by the couple. It's based on the budget set by the couples that they choose their wedding ring and the material they would want it to be made off. If there is no restraint they can even choose a diamond ring, or like most of the others they would choose a golden ring.

However, the most popular are still those made from classic 14K or 18K yellow gold. The Gold rings continued to be the preferred choice for wedding and engagement. The wedding rings, which are of the origin of white gold, continue to rise in popularity since it looks stylish and contemporary.

Most of the time white gold is a preferred choice as it augurs well with the other jeweler and the fabric that the couples would wear.Platinum rings are also suitable for the occasion. Platinum is a very hard metal and it would last a lifetime.

Platinum rings are also looked upon as symbols of love and affection. The couples could choose a platinum ring if they plan to have a romantic twist in their life.Platinum rings also look very stylish and elegant.

They also resemble that of a white gold ring. However they are more durable. The most costly wedding rings are that of platinum. The fact of the matter is that these rings last for a lifetime and hence the cost factor does not really matter much.

The most fashionable wedding rings for men are made of Titanium material. If there is a budget constraint, the couples could go in for a titanium ring. Titanium rings are also similar in appearance to that of a white gold ring and and are not so expensive as platinum rings.

The only different is that titanium wedding rings are so light you can hardly feel it when worn on your finger. As for the wedding ring style to choose, there are the traditional plain bands, the more elaborate ones with beaded edges.

Today's hot and favorite choice amongst couples is the Celtic rings. They are usually engraved with ancient work. They look classy and are a hot automatic choice for these occasions. Some of the couples also prefer Solitaire rings which have stones on them.

They are classic wedding bands.Sometimes the bride would want her wedding ring to match with the engagement ring. Some of the brides may want to wear both the rings in the same hand. So its often advisable to choose a ring which would resemble each other for both the occasions. But make sure that it falls within your budget.

A wedding bear is worn until a lifetime. There must be utmost care taken in choosing one. Of course a lot of attention has to be paid to the budget. The ring must match the suit that the bride and groom would be wearing on the occasion.

It should also match the other jeweler that they would be wearing. To top it all, select a wedding ring that is comfortable in wearing. Good luck on your wedding ring shopping experience!

_________________________________________________________________


_________________________________________________________________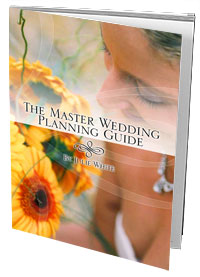 Disclaimer : All the content contained on this website related to Wedding is for general information purpose only. Please do not consider it as any type of consulting or advise.

Copyright - © 2006 - 2019 - All Rights Reserved.
| Privacy Policy | Disclosure |